All New Wrangler DuraTrac RT
The latest addition to the range is the new Goodyear Wrangler DuraTrac RT. Featuring the latest in off-road tyre technology and all light-truck tyre construction, the Wrangler DuraTrac RT is designed to provide stronger protection and better traction to go explore, including in rugged terrain.

Evolving from the iconic Wrangler DuraTrac – the Wrangler DuraTrac RT has been enhanced with the latest innovations in off-road tyre technology, ensuring more robust protection and superior traction to go explore. Incorporating an all-light-truck tyre construction, Wrangler DuraTrac RT features increased levels of grip with strength and durability to tackle a range of tough terrains.

Innovation meets grit, so whether you're navigating through rugged trails, cruising down the beach or heading down the highway, the combination of advanced technology, durability, and performance found in Goodyear Wrangler tyres is the perfect choice for adventurous 4x4 drivers in New Zealand.

From bush to beach, rocks to rivers, with the all-new Wrangler DuraTrac RT, you can #GoExplore.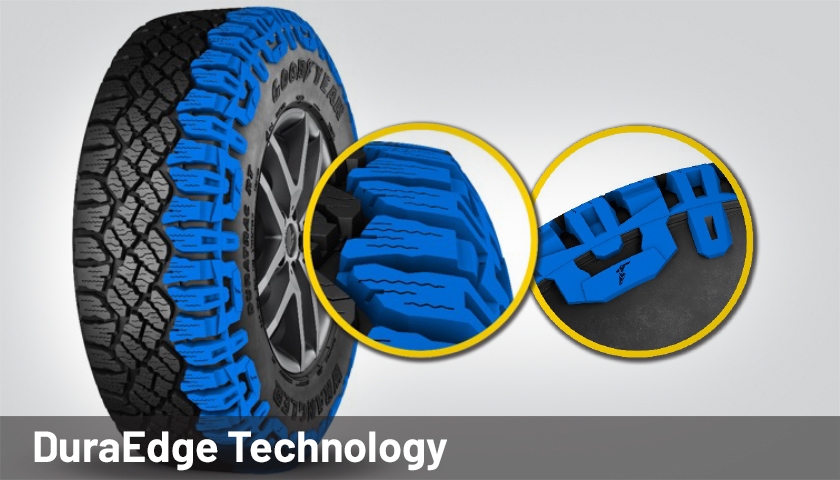 3-ply sidewall construction increases sidewall strength for greater resistance to penetration, abrasions and cuts from rocks and sharp objects.
Deep tread features extend over the shoulder of the tyre to deliver greater protection against rocks and extreme off-road hazards whilst side biters enhance traction.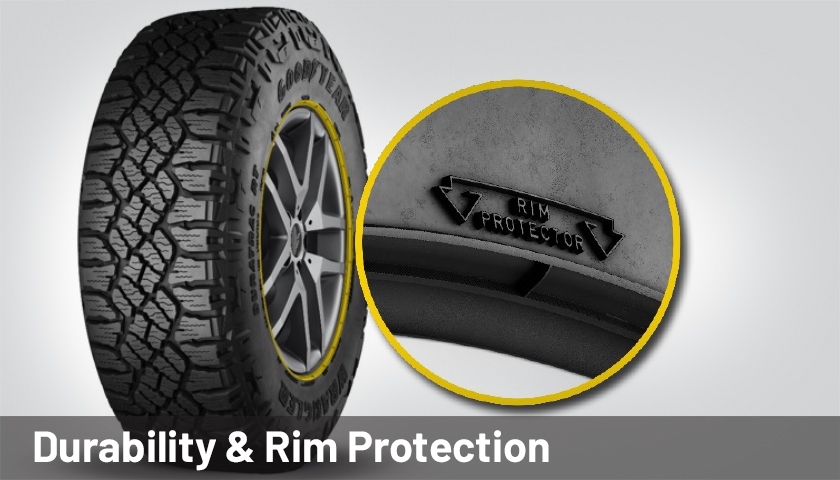 Optimised tread pattern with solid tread blocks and more biting edges, provide superior grip and traction in mud and other rugged conditions.
Constructed using a proven long-lasting tread compound which resists cutting & chipping in extreme conditions. Built-in rim flange protector offers protection for rims against scratches and damage in rugged terrain.
Performance & Improvements
+10% improvement in wet and dry handling*. Better off-road performance in mud and sand*. * Compared to previous Goodyear Wrangler DuraTrac tyre.